The Quality of Students' Accommodation in Nigeria's Tertiary Institutions
Keywords:
Students, Accommodation, Tertiary institutions, SDGs, Management
Abstract
The quality of students' accommodation has been one of the factors that influence students' academic performance and achievements. This has been shown in Sustainable Development Goals as related to education and housing. This paper thus assessed the quality of students' accommodation in a Nigeria's tertiary institution. The objectives are to determine the factors responsible for students' choice of accommodation and examine the variation in students' accommodation based on their quality. Multi-stage sampling technique was used to select 212 (10%) students living in 8 on-campus and 8 off-campus hostels in the study area. Questionnaires were used as research instruments in this paper. This study adopted descriptive, inferential, and spatial analytical techniques. The results reveal that the hostel fee was higher off-campus than on-campus, while the power supply was more stable at on-campus hostels than at off-campus hostels. At a p-value greater than alpha at 0.05, and an F-calculated value of 1.613 which was less than the F-tabulated value of 1.71 at F0.05, 15, 196, there was no statistically significant variation in the overall mean value of the factors considered for the quality of students' accommodation across all sixteen hostels. This paper concludes that the quality of students' hostels is not significantly different in both on-campus and off-campus in the study area. This paper thus recommends that the quality of students' accommodation should be improved without exerting an exorbitant fee on students. There should also be a government policy regulating the off-campus and on-campus hostels in terms of fees and quality. 
References
Adebisi, O. S., Ezeokoli, N. B., Oletubo, A. A., & Alade, T. J. (2015). Rental analysis of residential properties in close proximity to the Federal University of Technology, Akure, Nigeria. Journal of Economics and Sustainable Development, 6(10), 140-147.
Adetunji, A. T., Adetunji, A. V., Adeleke, E. O., & Madubuike, S. C. (2017). Deregulation: the effect of market-led approach to Nigerian universities management. International Journal of Social Sciences and Humanities (IJSSH), 1(1), 1-8.http://dx.doi.org/10.21744/ijssh.v1i1.6
Appiah, M. K. (2016). Effects of Services Quality on Customer Satisfaction: A Case from Private Hostels in Wa-Municipality of Ghana. British Journal of Marketing, 4 (3), 48-54.
Babatope, B. A. (2010). Problems of facilities in southwest Nigerian universities and the way forward. International Journal of Educational Administration and Policy Studies, 2(2), 039-043. https://doi.org/10.5897/IJEAPS09.084
Bundy, D. A., de Silva, N., Horton, S., Jamison, D. T., & Patton, G. C. (2018). Optimizing education outcomes: High-return investments in school health for increased participation and learning. Disease Control Priorities, 1.
Harrison, M., Singh Roy, A., Hultqvist, J., Pan, A. W., McCartney, D., McGuire, N., & Forsyth, K. (2020). Quality of life outcomes for people with serious mental illness living in supported accommodation: systematic review and meta-analysis. Social psychiatry and psychiatric epidemiology, 55(8), 977-988. https://doi.org/10.1007/s00127-020-01885-x
Lutalo, A. (2019). Factors influencing students' choice of hostel accommodation (Doctoral dissertation, Makerere University).
Magnus, E., & Tossebro, J. (2014). Negotiating individual accommodation in higher education. Scandinavian Journal of Disability Research, 16(4), 316-332. https://doi.org/10.1080/15017419.2012.761156
Najib, N.U., & Yusof, N.A. (2009). A Review of Student Housing Facilities in Higher Learning Institution. Proceeding of the 3rd International Conference on Built Environment in Developing Countries, Malaysia, 1817-181.
Nielsen, H. D. (2006). From schooling access to learning outcomes, an unfinished agenda: an evaluation of World Bank support to primary education. World Bank Publications.
Nimako, S. G., & Bondinuba, F. K. (2013). An empirical evaluation of student accommodation quality in higher education. European Journal of Business and Social Sciences, 1(12), 164-177.
Ogunode N. J. & Musa, A. (2020). Higher Education in Nigeria: Challenges and the Ways Forward. Electronic Research Journal of Behavioural Sciences, 3 (2020), 84-98. https://ssrn.com/abstract=3695914
Ogunode, N. J., Yiolokun, I. B., & Akeredolu, B. J. (2019). Nigerian Universities and their Sustainability: Challenges and Way Forward. Electronic Research Journal of Behavioural Sciences, 2 (2019), 72-82.
Ogunsanya, A. A. (1987). Food production problems in rural Nigeria: The farmers' view from Kwara state. Habitat International, 11(2), 71-75.
Olawole, M. O. (2016). Exploring Mobile Phone Uses and Rural Travel Behaviour in Ijesaland, Southwestern Nigeria. Ife Research Publications in Geography, 12(1), 29-44.
Olorundare, A. S., & Kayode, D. J. (2014). Entrepreneurship education in Nigerian universities: A tool for national transformation. Asia Pacific Journal of Educators and Education, 29(8), 155-175.
Omar, K. M., & Arbab, A. M. (2018). The Effect of Service Quality Dimensions on Students' Satisfaction in University of Medical Sciences and Technology (UMST) Hostel Accommodation (Sudan). Asian Social Science, 14(10), 1-12. https://doi.org/10.5539/ass.v14n10p1
Susilawati, C. (2001, January). Student dormitory development plan with linear programming method. In 7th Pacific Rim Real Estate Society Conference, Adelaide. PRRES 7TH Annual Conference 2001.
Tembon, M., & Fort, L. (2008). Girls' education in the 21st century: Gender equality, empowerment, and economic growth. Washington, DC: World Bank.
United Nations (2015). Transforming our World: the 2030 Agenda for Sustainable Development. Seventieth session Agenda items 15 and 116. https://www.un.org/ga/search/view_doc.asp?symbol=A/RES/70/1&Lang=E
Vanguard (February 27th, 2022). Strike: ASUU Wants N1trn from FG. vangaurdngr.com/2022/02/strike-asuu-wants-n1trillion-from-fg/
World Bank (2011). Learning for All Investing in People's Knowledge and Skills to Promote Development. World Bank Group Education Strategy 2020. Washington DC: World Bank. Educación: recomendaciones de política para la era digital age.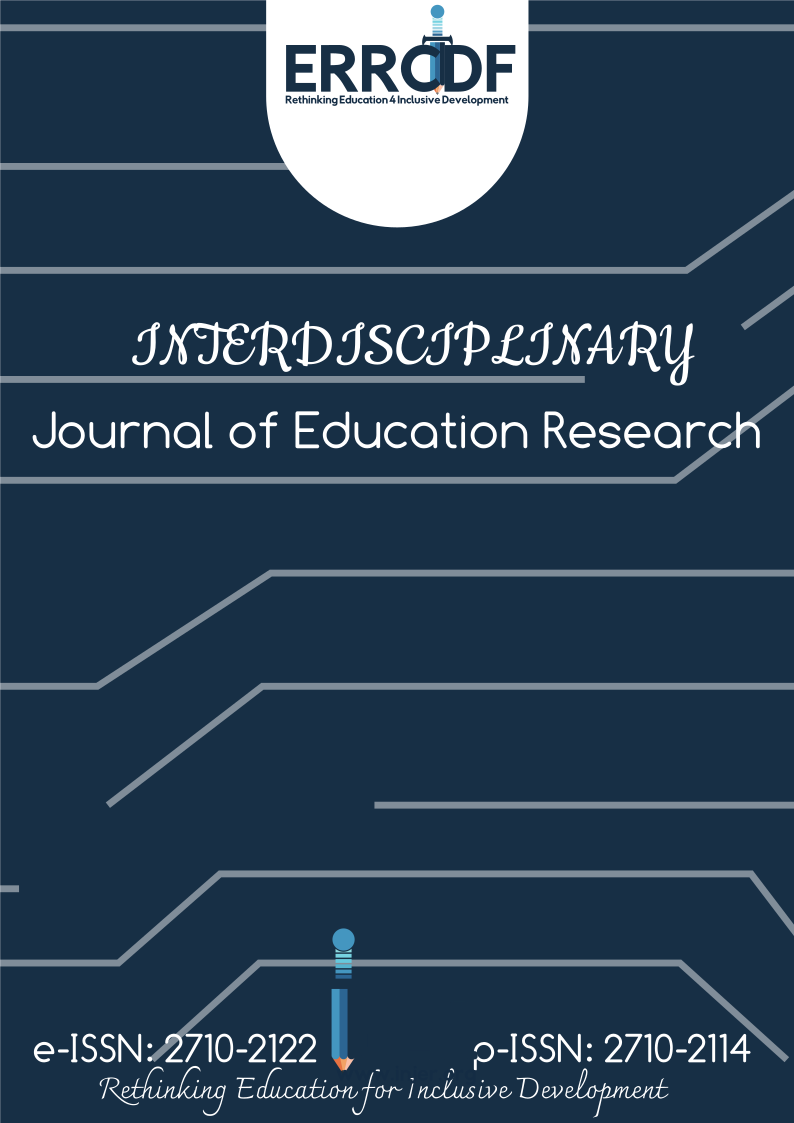 How to Cite
Ajala, O. ., Akingbade, A. ., Olabamiji, A. ., & Folorunsho, E. . (2022). The Quality of Students' Accommodation in Nigeria's Tertiary Institutions. Interdisciplinary Journal of Education Research, 4, 60-74. https://doi.org/10.51986/ijer-2022.vol4.05
Section
Education Research Articles
Copyright (c) 2022 Olayinka Ajala, Adewale Akingbade, Afolabi Olabamiji, Elijah Folorunsho
This work is licensed under a Creative Commons Attribution-NonCommercial-NoDerivatives 4.0 International License.
The articles published by IJER are licensed under a Creative Commons Attribution-NonCommercial-NoDerivatives licence which permits non-commercial re-use of an open-access article, as long as the original author and source are properly attributed, and provided the article is not modified or altered.